JOURNEY to
Israel and Palestine
Join our 35th Journey to the Heart of Israel and Palestine




(Our next Journey dates will be posted soon!)


(Learn about our Alabama Journey here)
Join us for the journey of a lifetime—our annual training delegation
where participants live the practice of Compassionate Listening.
​
​
Today, after 34 Journeys and many conflict transformation workshops for Israelis and Palestinians, we are one of the oldest organizations engaged in people-to-people peacemaking. This is not a tourist trip - it is a journey into the hearts and homes of Israelis and Palestinians in the heart of profound conflict. Participants give the gift of listening and in exchange, receive an education in the Israeli-Palestinian conflict and ways to support peacemakers on the ground, and learn an embodied practice that will serve you back home in every aspect of your life.
​
Journeys begin in Jerusalem with an intensive introduction to Compassionate Listening. We listen to people whose lives are profoundly impacted by the conflict. Our goal during these visits is to understand and dialogue with the person in front of us, while practicing our craft of listening and speaking from the heart. Compassionate Listening allows dialogue to take place "heart to heart" and has an entirely different quality. Through our daily practice in the field and our group sessions, participants come away with a deepened understanding of Compassionate Listening, a powerful skill set for peace-building in our families, communities, and in all conflict situations. A primary goal for this delegation is to support the peacemakers as we deepen our understanding of, and connection with, the land and people of the region.
34th Israel & Palestine Journey, 2019
I came on this trip because I thought it was an important thing to do. But I received the blessing of being a part of a forty-two-earred holy being. Thank you! ~ Whit Jones, founder, Center for Emerging Futures
​
View our video, Pathways to the Heart, filmed on our 2018 Journey in Israel and Palestine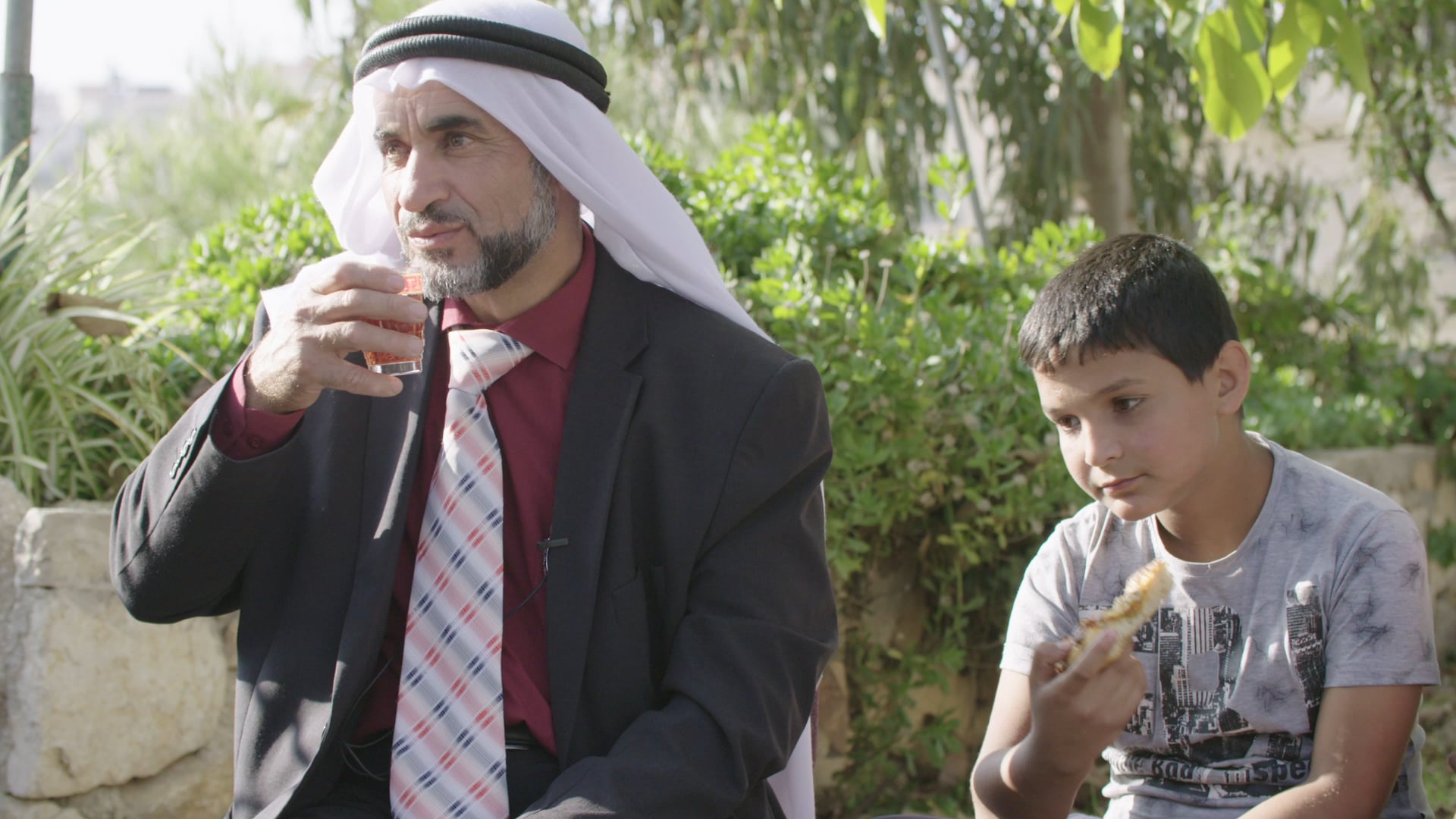 Leadership:
​
Itinerary:
Each trip is unique. Participants will encounter a diverse range of Israelis and Palestinians. We also seek out those involved in cutting-edge reconciliation work and those who can illuminate a particular aspect of the complexities on the ground. Each trip is hand-crafted and balanced so participants' time is divided between listening sessions, Compassionate Listening training and group reflection. Listening sessions take place in homes, villages, settlements, offices, and cities throughout Israel and Palestine. Participants also enjoy visits to off the beaten track ancient sites, as well as major tourist sites while en route. Click here to see a sample itinerary.
Who can participate:
We welcome and honor participation of individuals from all nations and backgrounds. The more diverse the participant group, the more powerful the experience is. The Journey is limited to 20 participants. No prior experience with Compassionate Listening is required. We seek participants who have a genuine interest in the experience, hopes, dreams, and humanity of all Israelis and Palestinians. Our participants have come from every walk of life, and have ranged in age from 15 to 82 years of age. Couples and families are welcome.
Orientation/training:
We begin in Jerusalem with training in Compassionate Listening. Our group continues to meet on a regular basis throughout the trip to continue training, while reflecting on our experience and deepening our understanding and practice. The Journey is designed as an experiential training. We live our practice and trust in it deeply.
​
​
​
​
​
​
​
​
​
​​
​
​
​
​
​
​
​
​
​
​
Accommodations:
We will begin this Journey with four nights in or next to the Old City of Jerusalem. Our East Jerusalem location will be our base to explore both East and West Jerusalem. We then move to Beit Jala for 5 nights in the West Bank, to Talitha Kumi Guesthouse adjacent to Bethlehem. Participants will spend one of the West Bank nights on a homestay with a Palestinian family (always a trip highlight). We then end with 2 nights in Israel at a location TBD.
​
Travel:
Participants purchase their own airfare and meet at our Jerusalem hotel for dinner and opening circle on the first night. We provide excellent directions to make your travel as easy as possible. Participants often organize for those wishing to travel together.​
​
Cost:
The Journey is $3,600 with a $1,000 deposit to hold your spot. Price includes a double-occupancy room with private bath and shower; breakfast and dinner daily; ground transportation; trip leaders; guides; tips and gratuity for hotels and drivers; honoraria for Israeli and Palestinian speakers and hosts, and Compassionate Listening training. Single rooms are available for an additional $550. If we are unable to provide a roommate, the single room supplement may apply. Your early registration increases our chance of finding a good match for you. Final balance is due on September 2nd.
​
About our Journey leaders:
Gil Bar Sela was born and raised in Israel where he experienced the dynamics of political conflict first-hand, both as a civilian and a combatant. Moving to the U.S shortly after his military service, he began to reflect on the imprint those experiences left on him, the trauma still lodged in his own body, and the broader social implications of such experiences. He became a coach, speaker, and facilitator in the areas of personal development, interpersonal communication, and conflict resolution. He is a Certified HeartMath Trainer and a Certified Compassionate Listening Facilitator. He coaches privately and leads retreats and trainings globally. gilbarsela.com
​
Laurie Archbold was born and raised in the San Francisco Bay Area, and has always been drawn to the Middle East. She has a B.A. in Comparative Religions and Middle East studies, which she chose to pursue for many reasons, including that it was the only subject matter that would get her to attend class. She's traveled to and connected with the region through various people and organizations, including with Soliya's Connect Program, Mideast Wire's Beirut Exchange, The Compassionate Listening Project, and accompanying family friends. She is a Certified HeartMath Trainer and a Certified Compassionate Listening Facilitator. Laurie is passionate about cultivating connection between humans and the power of communicating from the heart. She leads a variety of workhops and has a coaching business that you can find out more about here.
​
To learn even more about our Journeys, we invite you to view our documentary, Children of Abraham.